One consumer product equates to the hard work of many. Our first iteration of the Community-Made line is currently being made across New York by skilled craftspeople and makers in their own homes. Paskho is a people first brand where our ethical and sustainable practices are a priority.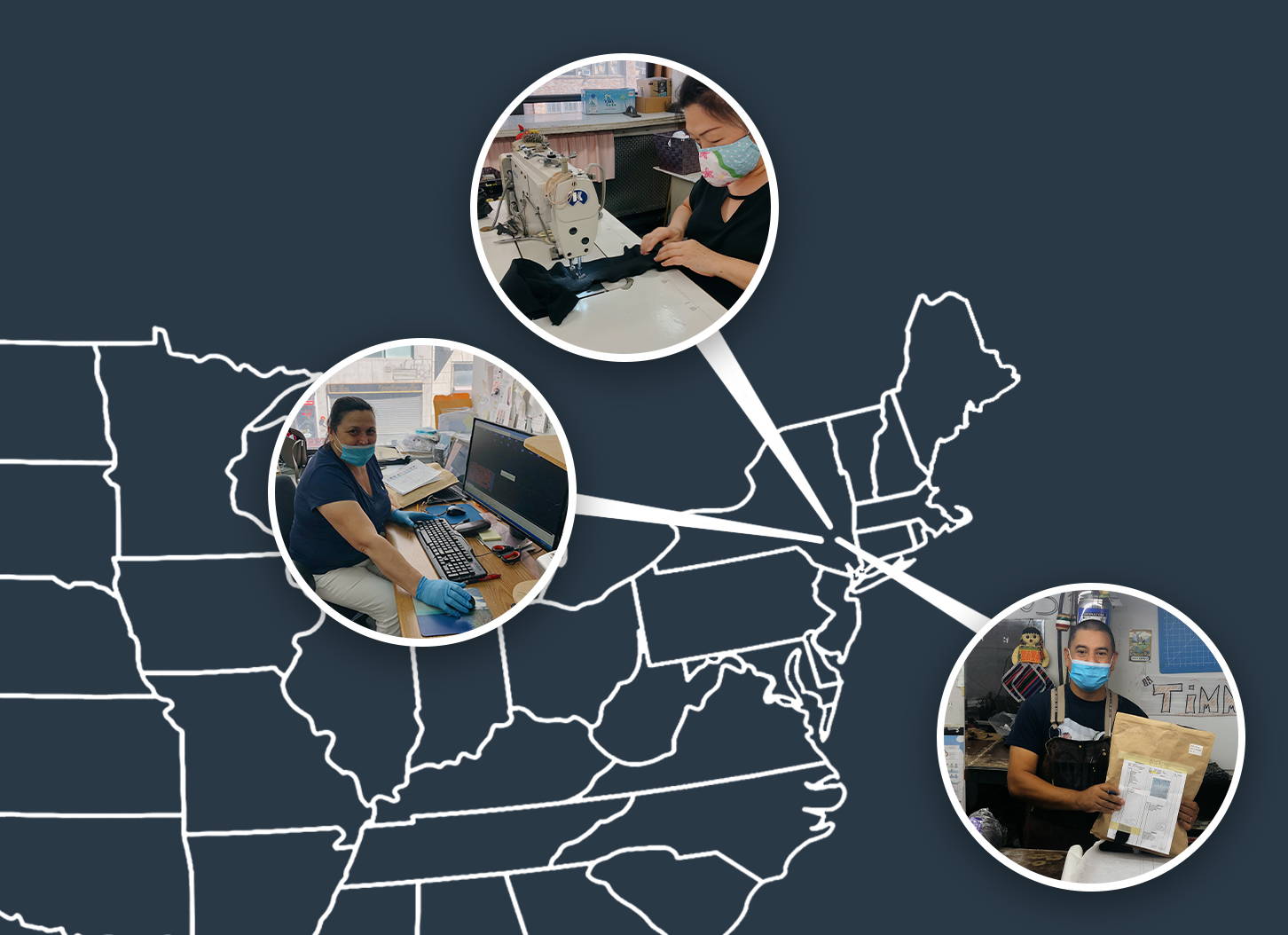 Pictured here are a few skilled makers who helped create the first Community-Made samples: Helena the Pattern Maker (Top Left), Josephine the Sewer (Top Right) and Timmy the one responsible for cutting the fabric (Bottom).

We're committed to creating safe and fair wage jobs in the United States. Keep an eye on our journey as we travel across the US to prove consumer products can skillfully be made in the US.