TRAVEL + TECHNOLOGY
Why is it that skiers, trekkers, and triathletes always get the best of what's new in clothing? Their apparel is strong and light, water-resistant, near indestructible, resistant to sweat and bacteria, flexible, multifunctional, comfortable for a long haul. 
I take all the technology from fitness, backpacking and adventure clothing and use that to create premium travel clothing that allows us to explore wherever our passions leads us - urban, country, beach, mountain, and then back to the office, plane, home, street, studio.
Patrick Robinson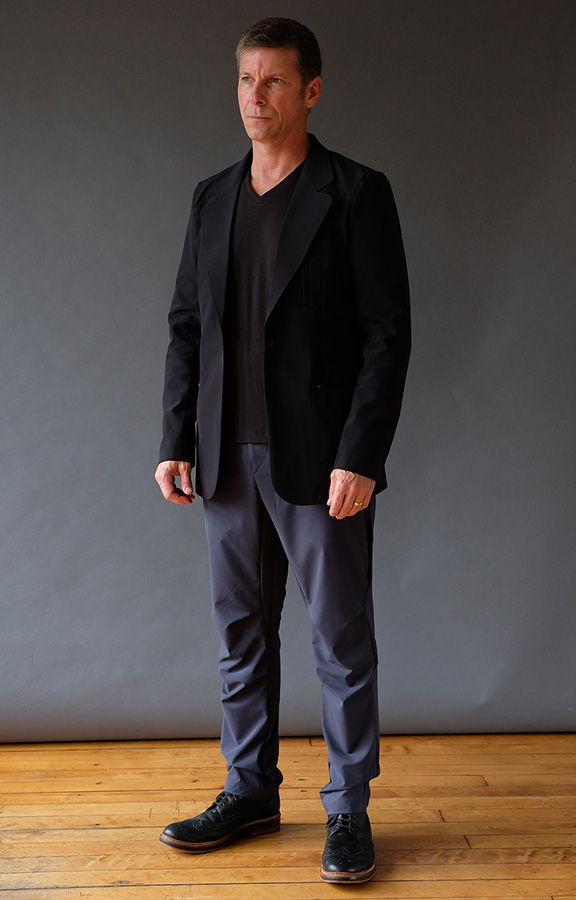 PREMIUM TECHNICAL TRAVEL CLOTHES
Ultrasonic welded and bonded seams. Gusseted crotch for movement. Concealed elasticated waist with adjustable internal drawstring. Articulated knees that highlight a modern fit. Multiple zipper pockets. Water-proof. Moisture-wicking. Just a few of the details found in Paskho clothing.
ALL PASKHO CLOTHING IS MADE USING 100% RECLAIMED TECHNICAL FABRICS.
I dream of a time without a landfill when everything is reclaimed, recycled or composted. Between now and then I know there are far too many incredible materials that will be thrown out; when that happens we all lose, we lose quality, narrative, and the opportunity to do something great. So with Paskho I intervene, reclaiming amazing technical fabrics of extraordinary quality for every piece of clothing I design.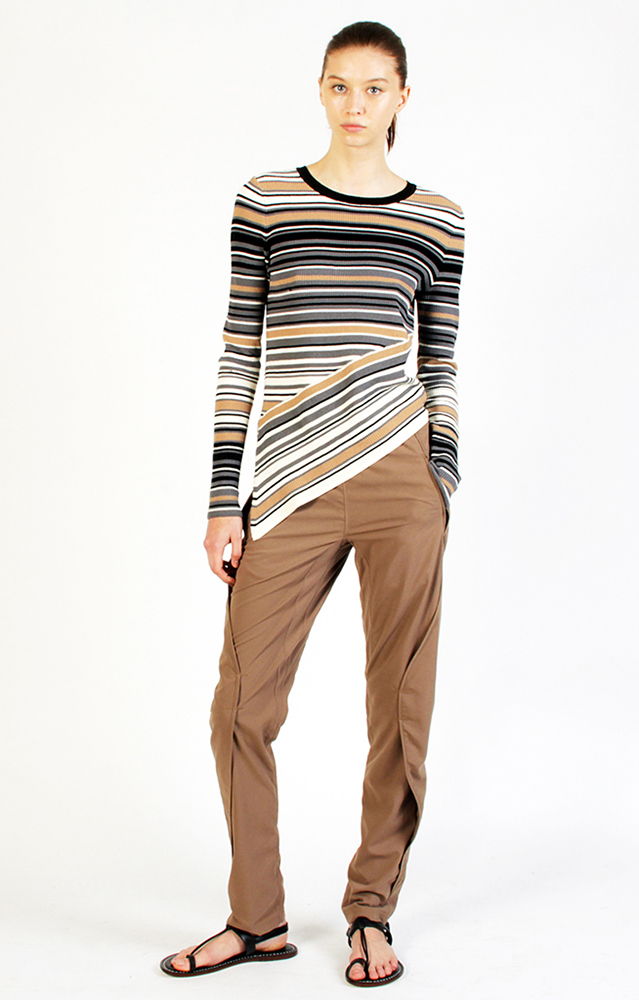 Watch Our Craftsmanship Video
SOCIAL RESPONSIBILITY MANUFACTURING.
WE PRODUCE EXCLUSIVELY WITH KTC TO ENSURE THAT PASKHO PRODUCTS ARE PRODUCED UNDER SAFE, FAIR, LEGAL AND HUMANE WORKING CONDITIONS.
For over 40 years KTC has invested deeply in exactly what the company's initials stand for: Knowledge, Technology, and Craft. By exploring the latest technologies, pioneering manufacturing methods, and forging solid partnerships with some of the world's most inspirational brands, KTC has become a byword for the development and production of premium, world-class, activity specific performance apparel.
KTC is associated with the Fair Wear Foundation and the Fair Labor Association. We support both organization's mission to improve labour conditions across our industry.